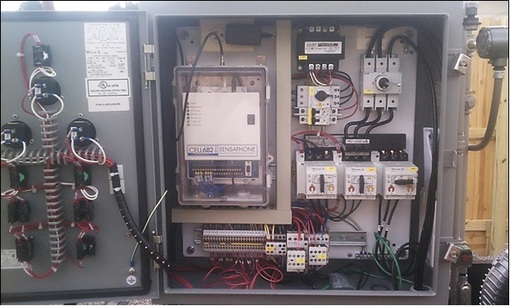 Former Gasoline Station
Trion, Chattooga County, GA
NassCass Services, LLC (NassCass), on behalf of large, state-wide petroleum marketing corporation performed installation and operation of a dual-phase extraction system at a former gasoline service station in Trion, GA.
Numerous remediation wells were installed to a total depth of 30 ft below ground surface (bgs) and screened from 10 to 30 ft bgs. NassCass personnel completed the trenching, vault installation, compound construction, discharge line installation, and electrical installation. NassCass installed the remediation equipment which, in summary, included the following major components:
10 hp explosion proof regenerative blower
200 gallon epoxy lined moisture separator with float switch controls,
filter assemblies, pressure regulator, transfer pump, and totalizer
Ingersoll Rand 10 hp rotary screw air compressor with flow controls
230 V 60 Hz NEMA 4 control panel with telemetry
SRX-R TL Remediation Pump in each recovery well
500 pound primary and 55 gallon secondary carbon vessels
20 x 30 wood fence compound enclosure
Integrated installation trailer
---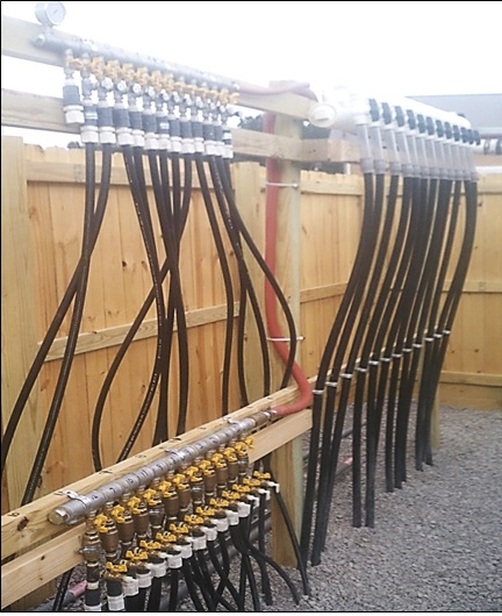 SVE extraction rate ranged from 155 to 164 scfm. As of the last OM event, a 5,914 pounds of VOC have been extracted and treated, based on PID data and lab data, and 329,824 gallons of groundwater have been extracted and treated.

Removal of free phase product and reduction of dissolved benzene to below ACLs has been achieved, and the site is pending a monitoring only determination from the regulatory authority.













---